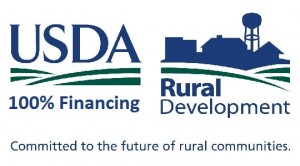 USDA Mortgage Funding Update – 9/26/2012!
Back on August 21st, 2012, I posted an update regarding the availability of USDA Mortgage funding for refinance transactions. See that post by clicking the link below.

http://usdamortgageonline.com/usda-refinance-funds-have-been-exhausted-for-fiscal-year-2012/
I am pleased to announce that we are again closing and funding ALL USDA Mortgage loans using the Conditional Commitments from USDA!
USDA Rural Housing Funding Update
USDA Mortgage Online is pleased to announce that USDA Rural Development has authorized the issuance of Conditional Commitments for the Single Family Housing Guaranteed Loan Program so we can continue to close and fund USDA Mortgages even though most lenders have suspended the program.
This means we will continue to close and fund new USDA Mortgages while other lenders wait for more money to be appropriated to the Rural Development program! If you thought you missed out on buying a home with a USDA Mortgage, think again! We are still accepting, closing and funding USDA Mortgages!
We are excited to continue to offer our customers access to this excellent program.
Feel free to call us at (877)228-9069 or contact us by using the form below for more information.
Contact Us